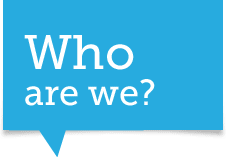 Hi, my name is Melissa Martin and I have been here at SUNY Broome since Fall of 2012. I have focused a lot of my career working with individuals to help them make healthier, more positive decisions that will support their success in life. I work closely with students who are struggling to balance school, life, work and home, etc. I help folks sort out mental health related matters and find ways to cope with their complexities in life. I am eager to help you as well. I love what I do here at SUNY Broome… you may see me around campus offering common hour discussions and presentations, tabling as well as other notable causes and programs. I present in classrooms to talk on a variety of topics, as well as, am involved in several committees and groups throughout campus and the community. I offer both individual and group counseling, as well as crisis counseling as needed. I love to stay busy and active on campus and in the community. I look forward to meeting you. Stop on in.
 Hello, my name is Ann Marie Zumawtzak and I am a personal counselor at SUNY Broome.  I started working with students here at the Counseling Center in February 2018. I am excited for this new chapter and to be part of the SUNY Broome community. I have practiced in mental health/human services field for over 20 years and have experience working with adolescents and adults with diverse backgrounds and ranges of concerns. My counseling approach is based on the unique needs of the individual and I strive to work with clients to determine how counseling can be most useful based on their personal experiences, background, culture, and worldview. I believe counseling is a collaborative process and I seek to provide a supportive and safe environment that empowers individuals to reach their goals.
Hello. My name is Susan Major and I'm relatively new to SUNY Broome's Counseling services. I bring to you a rich history of diverse experience in the social work profession. I've been lucky to have served people from all over the world by resettling refugees from war-torn countries to teaching adult ESL, adult college prep and family literacy at a college in Pennsylvania. My individual counseling practice is derived from years of work in Employee Assistance Programs, residential services and private practice. Everyone has a story to tell and, over the years, I've been honored to hold space for folks as they have entrusted me to share in their journeys of vulnerability, strength and hope. I'm humbled by the many people who have taught me the transformative power of sharing their stories, identifying what has served them and what has not, finding their voices, and empowering themselves to seek a brighter future. I look forward to meeting you and hearing yours!
Counseling Services is located: Science Building Room 102
To schedule an appointment students may:
stop in to SS-210
call +1 (607) 778-5210
Regular Business Hours are 8:00 am – 5:00 pm during the Fall, Spring and Winter Semesters and 8:00 am – 4:00 pm during the Summer.